Aromatherapy balances natural fragrance with healing power. The tradition has been in use since the ancient times, and with each generation, the knowledge and popularity of homeopathic health grow. Picking your oils is half of the battle, but finding the best essential oil diffuser for large spaces can be troublesome unless you understand what to look for in an ultrasonic diffuser.
What Can A Large Room Diffuser Do?
Aromatherapy devices range from incense sticks or cones to scented candles to diffusers. When you diffuse essential oils, however, you receive the most scent coverage without waste or harmful side effects, like smoke. You can also effortlessly make custom blends to suit your mood or needs. Ultrasonic diffusers generally require between 6 to 18 drops of essential oil per day, depending on how long your session will be and how potent you want your fragrance.
With a diffuser, you can:
Clean your air
Have an aromatherapy session and diffuse essential oils
Replace your chemical air fresheners and candles with essential oils
Moisturize your skin
Replace air purifiers and ionizers
Replace your humidifier
You might be able to:
Get a better night's sleep
Improve breathing symptoms associated with asthma, colds, and viruses
Relax easier
Improve concentration
Repel bugs
Save money
Reduce pain
Have a night light
source: davidwolfe.com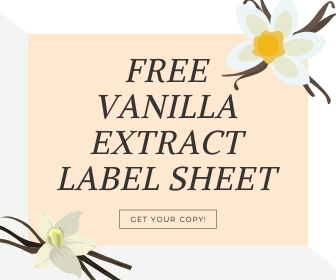 How to Choose an Ultrasonic Essential Oil Diffuser Suitable for a Large Space
Ultrasonic diffusers do exceptionally well in living rooms, family rooms, and combination/great rooms. They work by combining a diffuser with a humidifier, and when the moisture releases into the air, the oil binds to the mist. source: verywellhealth.com
Other common home diffuser types and their uses:
Terra cotta—personal, drawers, and closets
Reed style—small spaces
Candle/tea light diffuser—small spaces
Ultrasonic diffuser—medium and large spaces
Electric diffuser—small spaces
Ultrasonic diffusers are essentially smaller versions of nebulizer diffusers and work in a similar way with some exceptions. Nebulizers are popular with businesses where one scent is used and typically only ever one scent. You attach the whole essential oil bottle to the device. While they're powerful diffusers and offer exceptional coverage, they're not practical for home use where you might change your scent daily. In addition, they are extremely noisy machines, whereas its ultrasonic cousin is whisper quiet.
Defining a Large Space
Living rooms, master bedrooms, and combination/great rooms are what manufacturers mean when they say large space. Keep in mind that there isn't an industry-wide regulation or exact square footage; this varies by model and manufacturer. Higher capacity doesn't always equal more square footage in relation to diffusers.
Unsure about your living room's square footage? All you need is a measuring tape and a bit of math. Simply measure the widest and longest points of your room, then multiply them. That's your square footage. Don't worry about moldings and bay windows since you're looking for a rough idea of your room's size. source: homeguides.sfgate.com
Advantages of Large Room Diffusers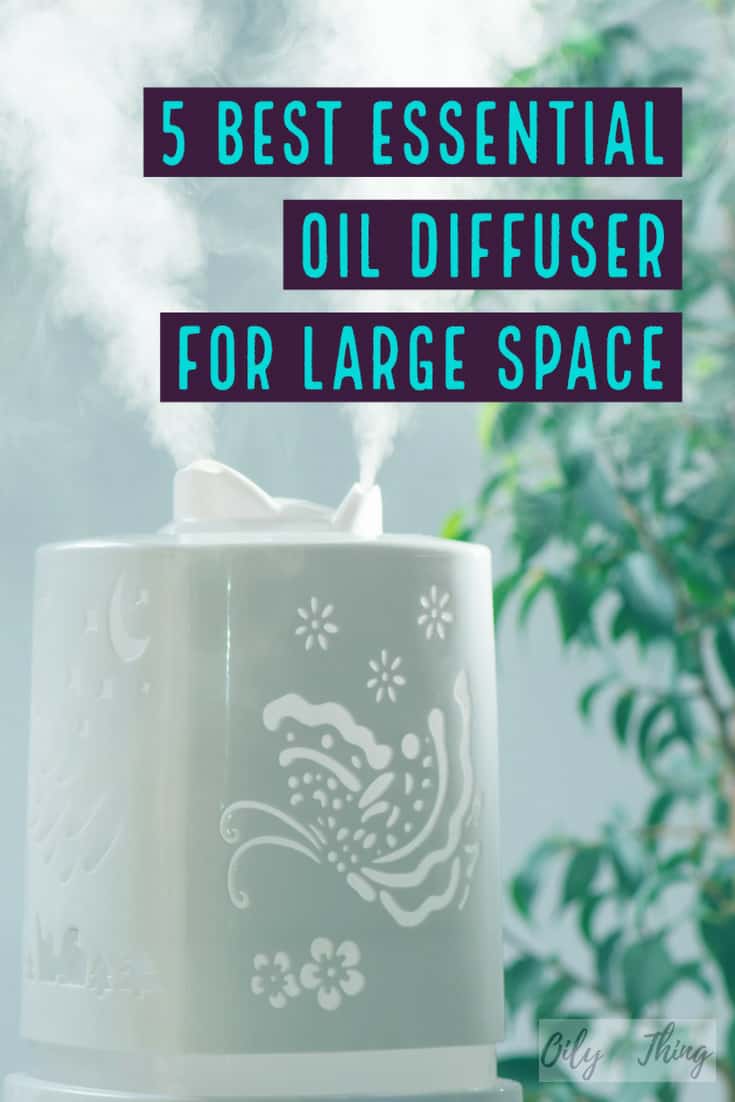 The greatest benefit of a large room diffuser? You will only need one diffuser. Some people prefer to use larger room diffusers in their bedrooms because it increases the aroma coverage without using more oil in a smaller machine. However, doing this will also increase the moisture in the room unless the model offers a variable to control the mist output.
Multiple functions is the second benefit. Often descriptions will say 3-in-1 or 5-in-1, which means the diffuser performs more than one function.
Humidifier
Air Ionizer
Air Purifier
Night Light
Essential Oil Diffuser
While these are marketing phrases, they are true. Any ultrasonic diffuser will perform the jobs of at least three machines: diffuser, humidifier, and air ionizer. Additionally, you can find models that also work as night-lights or have air-purifying capabilities.
Why You Need an Ionizer
Ionizing uses electricity to clean the air. Why is it an important advantage? Humidity, which is the main feature in a diffuser, breeds bacteria, viruses, and other icky things you do not want to breathe, but an ionizer cleanses the air of these harmful substances source: wisegeek.com
What Else to Look for in a Large Space Diffuser
Auto shut off for safety
Timer settings and/or continuous release options
Run time should be at least 8 hours
Mist output and settings should be adjustable
High-capacity water chamber of at least 500ml for less refilling and longer use
Ultrasonic technology, which adds to a whisper quiet experience
Night light
Common Issues with Oil Diffusers
Make sure to check your model and adhere to its cleaning schedule. They become smelly and grow mold/mildew if you neglect them. Most models recommend weekly cleanings, but some users will clean theirs after each use. Vinegar and water generally do the trick.
If you live in a high-humidity area, you might need to clean your machine more frequently than those who live in drier climates. This also applies to heavy pollen times when the air is more saturated.
Essential oil diffusers can clog or corrode if used with synthetic fragrances, which tend to have inorganic material. Please make sure you're only using pure oils with no carriers or additives. If you're taking the time to invest in a quality diffuser for your health and safety, only diffuse pure essential oils. source: draxe.com
5 Best Essential Oil Diffuser For Large Space
With so many innovative companies, designs, and features on the market narrowing down a list of five large room essential oil diffusers was not easy. The aim was to discover the true best and not recreate lists found elsewhere, which might've left off a major contender: the URPOWER 500ml. However, function and capacity became the driving force over popularity for creating the short list.
Exqline is highly focused on Essential Oil Diffusers for large rooms and it supports overnight operation effortlessly.
It is large and has a very high capacity that covers large spaces and lasts longer than any typical diffusers.
Capacity: 1500ml
Continuous run time: 10-20 hours
Coverage: up to 450 square feet
Features: 270° rotating knob for mist output control, BPA free, cool mist, aromatherapy, air ionizer, and humidifier.
Pros:
Bigger Capacity
Unique design
Coverage
Run time
Operates longer than typical diffusers
Cons:
Its bigger build might not be ideal for some
Only 2 colors are available
---
ASAKUKI, which means morning air, is a Japan-based company that combines style with technology and function. The square design might not be for everyone, but it's streamlined and fits in more spaces than round versions. It also makes it more difficult to knock over, and if you have cats who love to knock things off shelves and tables, they'll have a tougher time with a square model.
Size: 700ml
Continuous run time: 20 hours or longer
Coverage: Unspecified
Features: air ionizer, air purifier, humidifier, 7-color night light, aromatherapy, cool mist, auto-shut off
Pros:
700ml tank gives more diffusing time between refills
Uses the same plastic as BPA free baby bottles
Square design
Customizable experience
2 mist levels: high and low
3 timed modes: 1 hour, 3-hour, and 6-hour
5-in-1: essential oil diffuser, humidifier, night light, air ionizer, and air purifier
Cons:
Emits a babbling brook sound when half-full; however, some people might prefer that.
No mention of the square footage this unit covers
---
InnoGear is a well-respected maker of essential oil diffusers. One feature I enjoy with this model is the dimming lights. I suffer from frequent migraines with light sensitivity, but I'm not a huge fan of total darkness and anything too bright is still out. Dimming the light to a soft glow would allow me to see while relaxing and allowing the aromatherapy session to work its magic.
Size: 500ml
Continuous run time: 8-17 hours
Coverage: up to 1,000 square feet
Features: whisper quiet, 7-color night light, humidifier, air ionizer, air purifier, aromatherapy, BPA free, cool mist, auto shut-off, and offers great coverage
Pros
8 hours in high mode/17 hours low mode
3 timed modes are 60-minute, 120-minute, or 180-minute sessions
Hi/low mist setting
Continuous mode also available
High sq. ft. coverage for large rooms
Fully adjustable night light
5-in-1: essential oil diffuser, humidifier, air ionizer, air purifier, and night light
5-year warranty
Cons
Beeps when it starts and shuts off
---
4. PureSpa XL from Pure Enrichment
For run times, the PureSpa XL might be the longest running model out there. One downside to this unit is you have no pre-timed settings, and I'm a stickler for wanting presets that I can press and forget. It does mention an auto-shutoff feature, so if you do actually forget to turn it off after 22-50 hours, you won't have to worry about breaking it or starting a fire.
Size: 2,000 ml/2-liter
Continuous run time: 22-50 hours
Coverage: up to 350 square feet
Features: whisper quiet, BPA-free, 7-color LED lights, high-capacity reservoir, ionizer, humidifier, aromatherapy, auto-shut off, and uses a cool mist
Pros
Quiet
Longest run times
High-capacity reservoir
Hi/low mist output settings
3-in-1: oil diffuser, humidifier, and air ionizer
Cone-shaped design
Cons
Can make closed up or smaller rooms appear hazy
No timed settings
---
I must admit this attracted me to this model because of the marble design – it is stylish and can complement any decor. However, the multiple features, shorter preset time, and design are what make HATHASPACE a contender.
Size: 500ml/2 cup capacity
Continuous run time: 26hours
Coverage: 300 square feet
Features: cool mist, BPA-free, auto shut-off, air purifier, humidifier, aromatherapy, and 7-color LED lights
Pros:
Up to 6 hours on continuous setting
Short time for quick sessions
Mist longer & better
7 color ambient light
Cons:
Writings on unit can rub off
Beeps loudly when it shuts off
---
Our Pick As The Best Essential Oil Diffuser For Large Space
The InnoGear 500ml Aromatherapy Essential Oil Diffuser's 5-in-1 functions provide a custom experience that no other diffuser for a large room offered. It has every feature anyone could want from its ability to diffuse oils to a night light to air ionizing, humidifying, and purifying capabilities. Combine those key features with its extensive 17-hour run time, 500ml capacity, and a 5-year warranty and you will not find a comparable product for use in large living spaces.
Please keep in mind that the best product for you should offer you something you cannot find anywhere else. Whether multi-function, a timed setting, or another feature you value more than others, use that as your start point for discovering the best essential oil diffuser to fit your small and large room needs.
READ: our latest post about the 7 Best Essential Oils for Boils: